Closet Storage Systems
25% Off + Free Installation
Until December 7, 2023*
Schedule your FREE no-obligation Design Quote NOW.
By submitting the form or by clicking on the 'Submit' button above, you expressly consent to receive communications from us, our partners and their dealers and contractors regarding their products, devices or services, by email, text message or phone (including via automatic telephone dialing system or recorded message) to the landline or mobile number provided, even if that telephone number is on a corporate, state, or national Do Not Call Registry. You do not have to agree to receive such calls or messages as a condition of receiving any devices, services or products from us or from our partners and their dealers and contractors.
30,000+
Closets Organized
100%
Satisfaction Guaranteed
Optimize Closet Storage with an Organizational System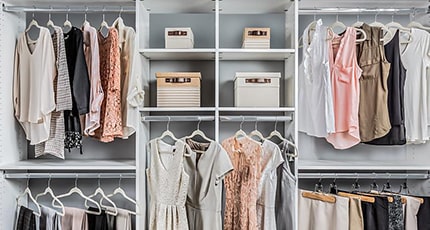 Reach-in Closets
Find what you need fast with better reach-in storage that will keep your closet clean and organized.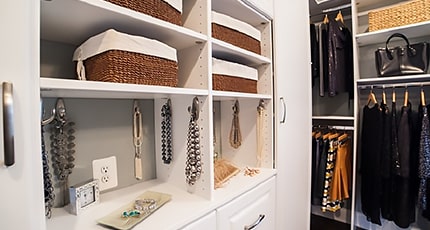 Walk-in Closets
Create a glamorous custom design for a spacious closet that will fit all of your storage needs.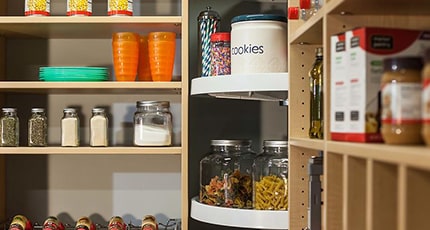 Kitchen Pantries
Choose from many custom design features to make your cooking (and snacking) more convenient.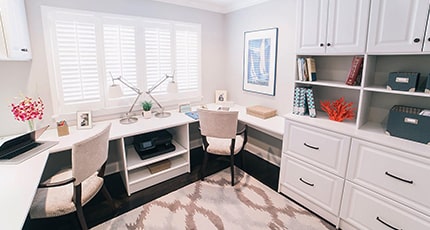 Home Offices
Organize your workspace to give you access to everything you need while keeping a professional look.
Organize Your Closet Your Way — Call Us NOW!
1-855-584-1206
Don't struggle with your jam-packed closet any longer! Schedule your FREE no-obligation Design Quote NOW.
What to Expect from Your Design Quote
On the day of your in-home quote, an experienced Closet America professional will arrive on time. We will ask you about the spaces you'd like to organize, then we will:
Assess your desired space and take detailed measurements.
Create a personalized design based on your needs.
Give you a FREE no-obligation quote.
Once we measure your closet's layout, our experts will identify how you like to stow your belongings. Then, we will design your custom storage system with your preferences in mind. Choose from features like birchwood drawers, eye-level shoe racks, rotating garment racks, adjustable shelves and more! And you can adjust and preview every detail in 3D.
Once you've decided on the configuration, color and style of your design, we will give you a FREE quote that is good for one year.
Why So Many Homeowners in MD + VA Choose Closet America
30,000+
Closets Organized
Homeowners in MD + VA trust us with their closet renovation needs because we have installed thousands of beautiful, custom-designed storage systems flawlessly.
100%
Satisfaction
We do not start construction until you absolutely, positively love your design. And our commitment doesn't stop there — we guarantee your satisfaction from start to finish.
90
Minutes and Done
Your Closet America professional will assess and measure your space, design your new storage system in 3D and give you a FREE quote in an hour and a half. If you need more time, there is no rush.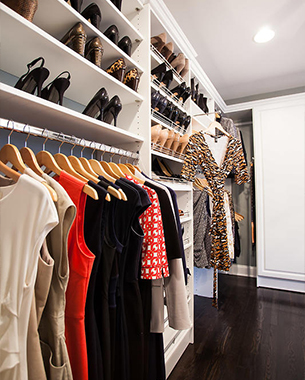 Real Reviews from Real Homeowners
" I got one closet designed a year ago. I was so pleased with the product I had two more closets designed. The quality is great and it helps tremendously with organization. "
---
– Adrienne M. from Laurel, MD ★★★★★
" Closet America was responsive and the salesperson was excellent. They have the highest quality product and service. We met with another closet company and they were not as responsive, nor were their materials as good. "
---
– Julie N. from Baltimore, MD ★★★★★
" Would recommend them for anyone trying to maximize their storage space. They are helpful, creative, and professional, it was the best use of time and money for this type of project. "
---
– Amanda H. from Arlington, VA ★★★★★
" What a fantastic experience! The sales rep and installer were punctual and professional. The installation went smooth and the end result is a beautiful, organized, and functional closet and pantry. "
---
– Anne K. from Ellicott City, MD ★★★★★
" Great design, great products, great installation. "
---
– David A. from Annapolis, MD ★★★★★
What Makes Our Custom Closets Different?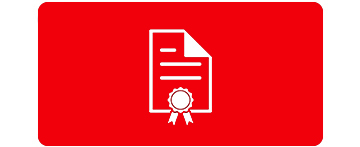 Guaranteed Quality
We stand by all of our organization systems with a double lifetime transferable warranty. We will come back to your home at any time to re-adjust your closet system for FREE.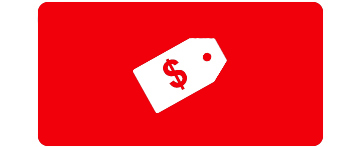 Factory-Direct Pricing
With Closet America, there is no middleman. We manufacture and hand-craft your closet organization system right here in Maryland and pass the savings on to you.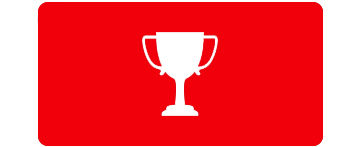 Outstanding Service
Closet America has won more awards than any other closet company in recent years. That's because we are personally invested in the success of every storage system we install.